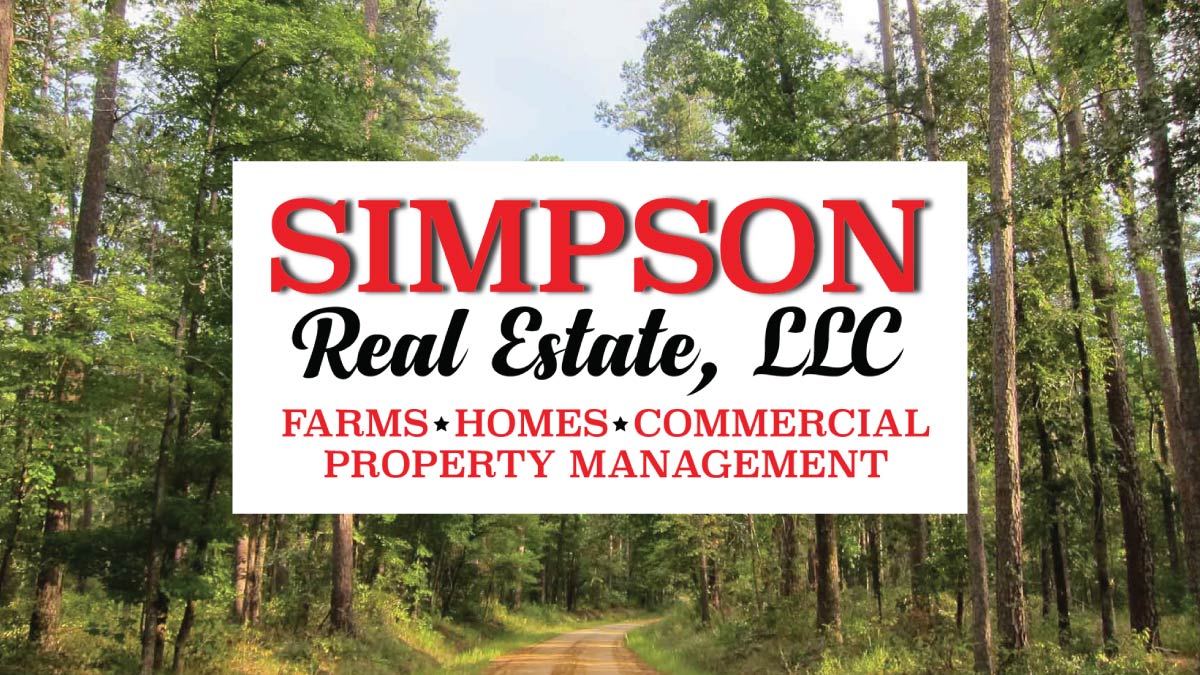 Simpson Real Estate has been active in the general brokerage business in Nacogdoches since 1962
Jennifer Simpson is the principal broker/Realtor and is partnered with Olivia Kiritsy, Associate Realtor. The company has been involved in the community for 50 years in Nacogdoches TX.
Our primary brokerage business employs eight Realtors with several years experience in the area. All are active in community service and service to the Board of Realtors. We help our clients sell and buy homes, farms, and commercial properties in Nacogdoches County as well as surrounding communities. We have a reputation for integrity and good work ethics in our profession. We subscribe to the ethics of the National, State, and local real estate boards and, as a result, have never been involved in any controversy involving our services to clients. Our agents are available every day and weekends until dark to serve clients.
The Simpson's expanded the general real estate brokerage business by adding a property management division in 1966. Since then their management company has successfully managed as many as 6 multi-family complexes in Nacogdoches ranging from student rented apartment to elderly housing units.
Simpson Development Division has added millions to the tax rolls of Nacogdoches County by developing 4 residential subdivisions in the northeast "growth" areas of the city. The Kingwood, Bay wood and Kingwood 1 and 2 developments are known for their respect of the Natural environment, wide, safe streets and protective covenants. Some of Nacogdoches finest homes are built in these developed areas.
Our founder, LaDonna Simpson was a founder of Nacogdoches County Board of Realtors and served in every office of the board including President 6 times since it's initiation in 1962. She was also a member of the National and Texas Boards of Realtors and was designated as Realtor Emeritus in 2012 by those organizations. She served on the Nacogdoches City Commission for 2 terms and was the first woman elected to that post. She also has served on the Historical Landmark Committee of Nacogdoches.