Simpson Real Estate is an active member of the following organizations:
Nacogdoches County Board of Realtors
Nacogdoches Chamber of Commerce
Texas Association of Realtors
Multiple Listing Service



Agents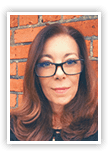 Jennifer Simpson -Owner/Broker
Jennifer Simpson is a second generation REALTOR; she knows all the right information that any prospective client should need. Jennifer attended SFASU. She has been a licensed agent for over 20 years and has served on the Board of Realtors in many capacities. She was the 2010 Top Producing Agent in her firm and has received many sales awards throughout her career.
---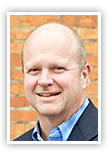 Bryan Davis – Associate Realtor
Bryan Davis is an 8th generation resident and 3rd generation Realtor in Nacogdoches. He has been an active Realtor and member of Nacogdoches County Board of Realtors for over 20 years. Bryan is a multimillion dollar sales agent and extremely well versed in Nacogdoches County. Since his beginning as a Realtor, Bryan has become a member of numerous professional organizations and is a supporter of many community programs.
---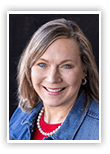 Jana Johnson – Associate Realtor
We are excited to announce that Jana Johnson has joined our Brokerage! Jana is a lifelong resident of Nacogdoches, Texas, a graduate of SFASU and a former educator for NISD. She is knowledgeable in all aspects of real estate and speaks fluent Spanish. Help us welcome her by giving her a call 936.552.1776 or email her at
[email protected]
for all your real estate needs!
---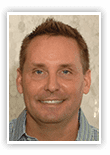 Benjamin Sullivan – Associate Realtor
Benjamin Sullivan-Associate Realtor: Listening to the clients' needs is the secret to Benjamin's success in real estate. With a background in design and architecture, his expertise includes staging homes for sale as well as advising buyers on how to transform a house into a dream home.
In addition to real estate and design, he owns and operates The Wine Cottage restaurant/bar and devotes his volunteer time to Friends of the Visual Art Board.
---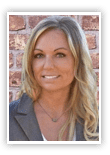 Sarah Hudson – Associate Realtor
Sarah Hudson is a Texas Realtor that has a true passion for all areas of this industry. She graduated with a Bachelors of Business in Finance from Stephen F. Austin State University in 2000. In 2002 she became a co-developer and property manager of Hudson Rentals and co-owner of the award winning general contracting company Hudson Homes. In 2015 she started a limited liability real estate brokerage corporation and certified staging and consulting company. In 2018 she joined Simpson Real Estate, LLC.
Real Estate has been a part of her personal and professional life for 20 years. She is experienced in new construction, remodel, project management, design, staging, investments, leasing, purchasing, and selling real estate in Nacogdoches County and surrounding areas. She loves the challenge of helping clients figure out what is the best solution for them and then assisting them from start to end. She strives to stay educated with the current market as well as the newest technology and marketing tools available to stay above the game at all times.
---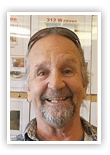 Jeff Hale – Realtor/Inspector
---