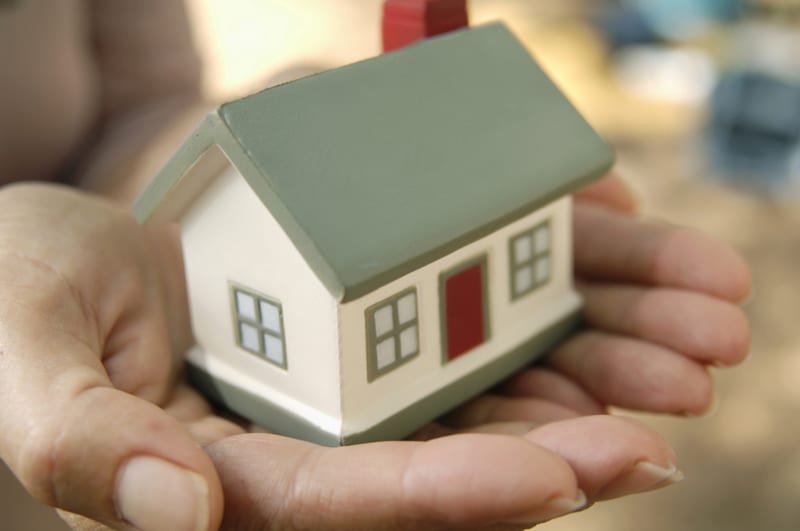 Six tips that tell you it's time
Figuring out whether you're ready to buy a house, whether you're a renter or are aiming to move up or size down, can be a daunting task. But there are signs that will indicate whether you're ready to take the buying plunge.
If you are thinking about buying, you're not alone. So are you ready to make the move?
You might be if you:
1. Are familiar with the market.
If you've been paying attention to how much houses are listed for in the neighborhoods you're eyeing and have a realistic view of how much a house will cost you, you're in good shape. But if you're dreaming about that big corner house with no clue about it's asking price, you may want to spend some more time becoming familiar with the market and how much houses are going for.
2. Have the money for a down payment and closing costs.
The down payment is a percentage of the value of the property. Freddie Mac says the percentage will be determined by the type of mortgage you select. Down payments usually range from 3 to 20 percent of the property value. Also, you may be required to have Private Mortgage Insurance (PMI or MI) if your down payment is less than 20 percent. Closing costs include points, taxes, title insurance, financing costs and items that must be prepaid or escrowed and other settlement costs. You can expect to pay between from 2 to 7 percent of the property value. Generally, buyers will receive an estimate of these costs from your lender after you apply for a mortgage.
3. Know how much you can afford.
Freddie Mac says that as a general guide, your monthly mortgage payment should be less than or equal to a percentage of your income, usually about a quarter of your gross monthly income. Also, your income, debt and credit history go into determining how much you can borrow. As a general rule, your debt -credit card bills, car loans, housing expenses, alimony and child support — should not be more than about 30 to 40 percent of your gross income.
4. Know what additional expenses will come with owning a home.
This includes homeowners insurance, utility bills, maintenance costs — roofing, plumbing, heating and cooling.
5. Have your credit in good shape and make sure your credit report is accurate.
Potential lenders will view your credit history — how much debt you've accrued, how many accounts you have open, whether your payments are made on time, etc. — to determine whether they'll give you a loan. You should get a report from each of the three credit reporting companies: Equifax, Experian, and Trans Union.
6. You haven't made any recent major purchases, particularly a vehicle.
If you do, you may have a harder time getting a loan — or it could potentially lower the amount you'll be approved for.
Dawson, Michele. "Signs That You're Ready to Buy." Realtor.com. Copyright © by Realty Times, n.d. Web.